Exploring with a Friend!
We tend to do most of our exploring with the same people, always going to places we haven't been before, but there is nothing wrong with exploring what you know with someone new!
This past weekend our friend from our time at the University of Rhode Island came from New York to stay with us over the holiday. Even with the weather being varied, we were able to enjoy all that southern New England has to offer when it wasn't raining! (There is nothing better then staying in a ordering out when the rain gets bad!)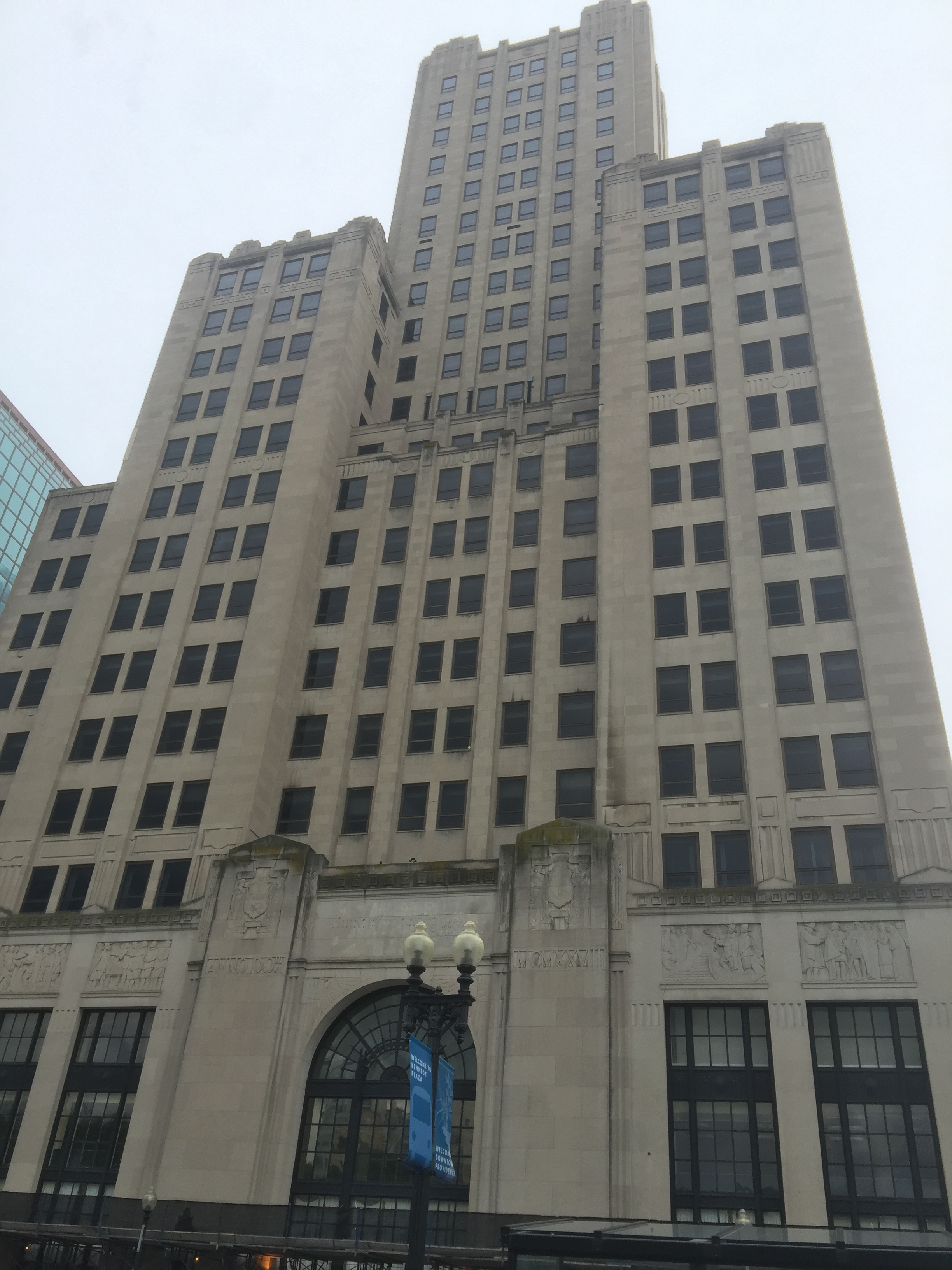 First we had to pick her up from the bus station, and as usual we were early, so we used this time to wonder around the streets near Kennedy Plaza. When we made our way behind the "Superman Building" we came across a Korean BBQ restaurant that also had Bubble Tea (one of my personal favorites), they had many different types of tea, lemonade, and even street style waffles!
After we picked up Hannah, she and Ryan had coffee with an old professor, and then we headed home! A 6 hour bus ride can make even the best of us tired!
Sunday was spent walking into downtown Warren (where we call our home) and having breakfast as the usual spot, The Restaurant and Cafe. The only thing better then a long breakfast with friends, is taking the time to stop by the Sunday Market at Hope & Main. (Hope & Main is an old school that was converted into a community kitchen several of the local small businesses use.) We picked up some great drink mixers and fresh pressed juices and went out our way to Warren Town Beach, making sure to spend some time on the local bike path! The day came to a conclusion with some ice cream from the local ice cream truck, and of course, some Del's lemonade!
Monday was a holiday, so Hannah was able to stay with us! The weather was not very friendly, so we decided to get breakfast at the West End Diner on Westminster in Providence before the rain decided to start. We ended our short trip to the city with a visit by Tayer Street (where Brown University is located) we got some bubble tea at Kong Fu Tea and perused the items at the local shops. No day is complete without some home grown southern New England ice cream, and no place is better to get that than the Ice Cream Barn in Swansea Mass! I personally made the mistake of ordering a regular size vanilla, just as a warning to anyone who is looking to eat their delicious ice cream, unless you are sharing, stick to a small, even a regular is HUGE!(I couldn't even eat half D:!)
We ended her trip with us by ordering in Nacho Mamas and watching Mel Brooks films. A long weekend exploring all of the things we normally do, but with someone new.
Follow Hannah's own adventures on her instagram! @levi_bananas